Why choose Mediterranean Linens?
Getting a good night's sleep is essential for your health and wellbeing. That means choosing the right bed linen. It's the sort of investment that you'll never regret because quality bed linen makes a big difference. It'll work with your body temperature as you sleep, and it feels amazing next to your skin.
That's why we only use the finest 100% Egyptian cotton to make our products. Egyptian cotton is synonymous with luxury and quality, it has been for hundreds of years.
Because the individual yarns are longer, the fabric is stronger and it produces less pilling. This results in a material that is silkier and softer than other cottons.
Egyptian Cotton is a beautiful material that makes sumptuous bed linen. But it's more than that. There's an elegance about it, a romantic charm that recalls great hotels on the French riviera. It's Django Reinhardt and Stephan Grapelli. It's Martinis after midnight. It's all that refined glamour rolled into one starry night's sleep.
A night in Mediterranean Linen is pure escapism. Close your eyes and you could be in Tangier or Alexandria, Monaco, Cannes, or St. Tropez.
We invite you to leave your bags at reception, check-in, and take a room with a view of the Mediterranean.
READ MORE TO FIND OUT HOW WE BRING OUR WONDERFUL BEDLINEN TO LIFE…
All our bedlinen is crafted from the purest Egyptian cotton.
This unique long staple yarn gives our bedlinen its signature strength and luxurious silky feel.
You can sleep safely in the knowledge we make our linens from renewable Egyptian cotton.
It's a great choice for caring consumers.
We source all our bedlinen products in a responsible and sustainable way.
We source our cotton from carefully selected farmers.
We produce our bedlinen products in a state-of-the-art facility in Egypt, delivering direct to you.
Why choose Egyptian Cotton?
This high quality cotton offers unrivalled softness.
It's lustrous, luxurious feel against the skin makes bedtime something to look forward to.
Egyptian cotton is carefully handpicked to produce long straight fibres that create longer, stronger yarns that are more resistant to stress and pilling.
Egyptian cotton is a very breathable fabric, keeping you cool in summer and warm in the winter.
Egyptian cotton is easy to launder and requires minimal ironing.
Egyptian cotton is totally renewable and biodegradable.
As featured in…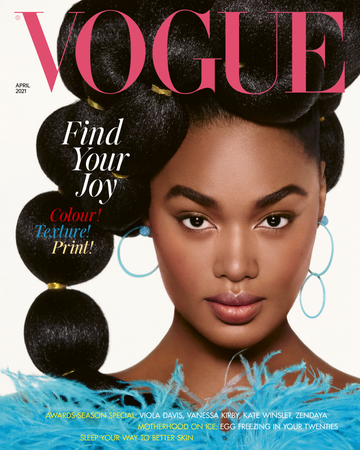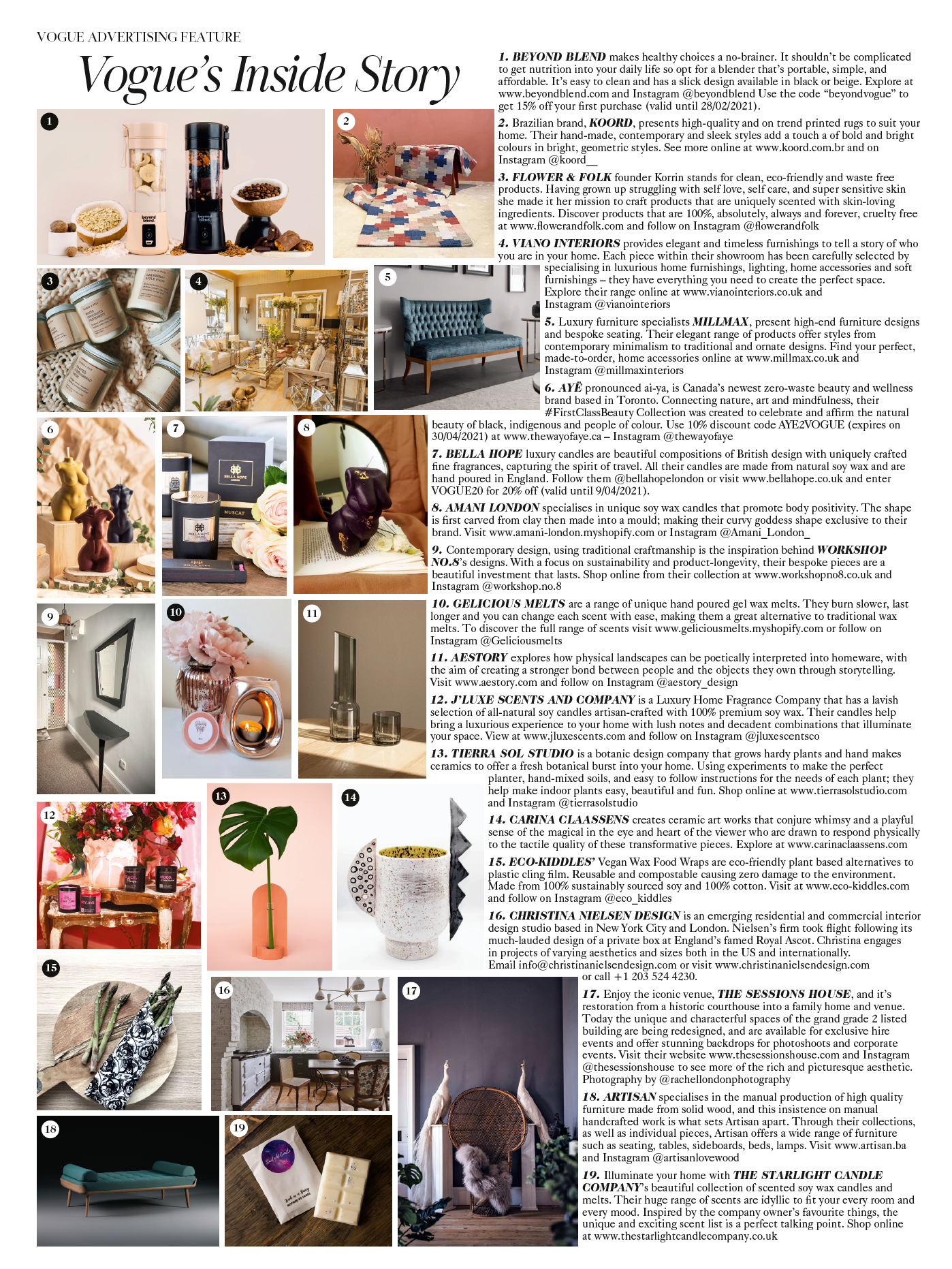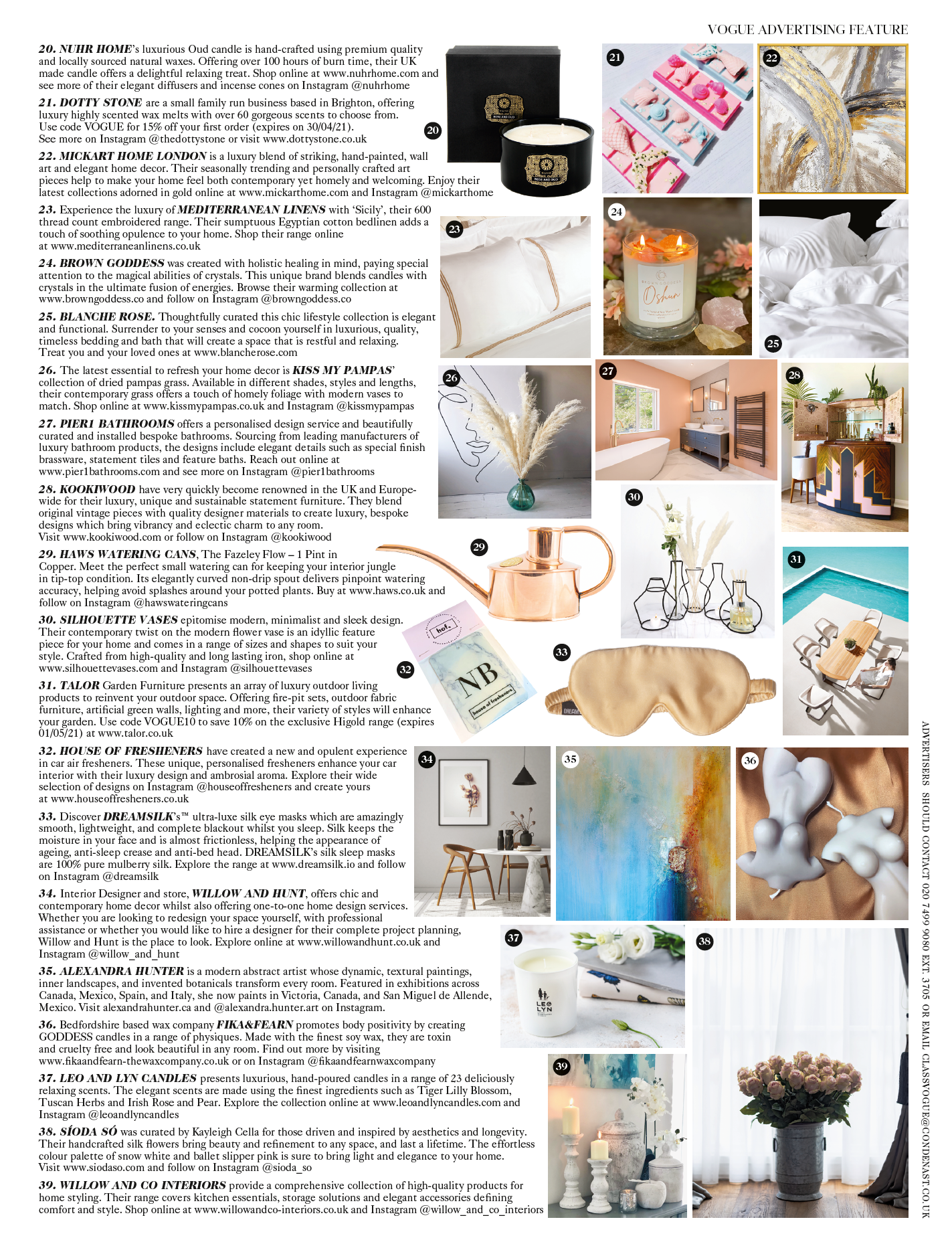 WIN a £100 Gift Voucher!
Subscribe to our newsletter, to be in with a chance of winning a £100 Mediterranean Linens Gift Voucher!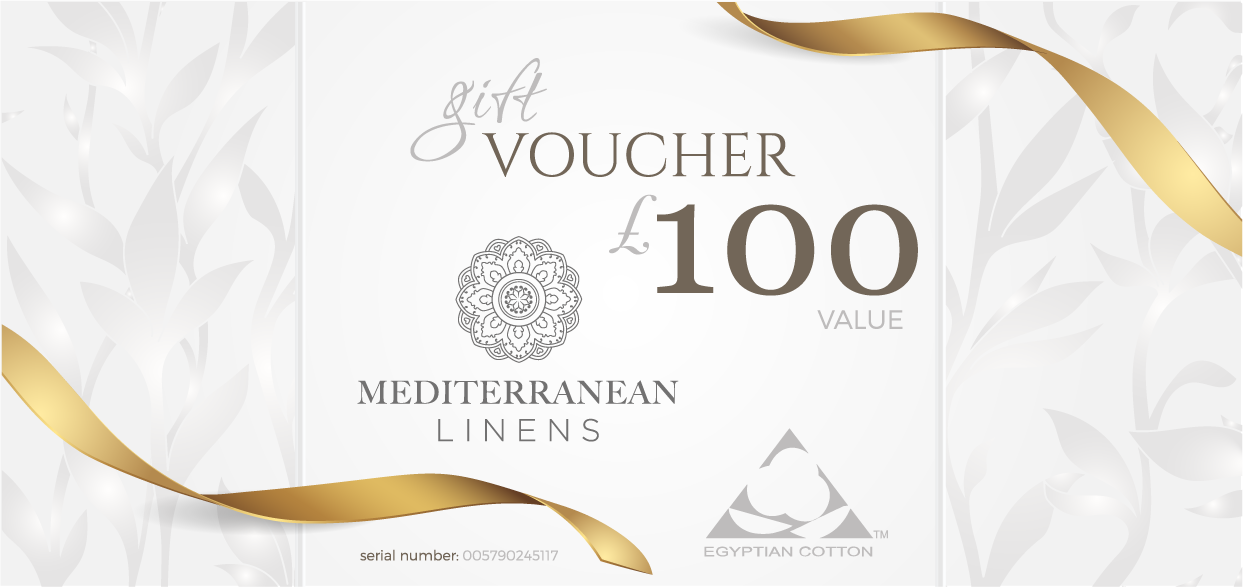 Quality Bed Linen & Hotel Quality Bedding
Our duvet and pillow collections come in three ranges: Essential, Indulgence, and Hotel Chic. All three of our signature collections are 100% Egyptian cotton. We consider ourselves the custodians of this culturally important, iconic material. And creating high quality, ethical products is at the heart of everything we do.
The Essential range offers all the simplicity of pure Egyptian cotton and nothing else. There's nothing to detract from the natural beauty of the material. If you're looking for a great product at an everyday, affordable price, then this is the range for you. There's nothing flashy, no decorative details, just sumptuous bedding at a great price.
With the Indulgence range we begin to introduce some additional features. You'll find higher thread counts, different weaves, and subtle decorative features. It's an indulgence, but it's worth the investment. And although it costs a little more it's a one-off expense. These products will last a lifetime because of the strength and durability of long staple cotton.
At the top of the range is the Hotel Chic collection. With this range you can expect a very special product indeed, one that compares favourably with any 5-star hotel experience. This is where we offer the highest thread counts presented in crisp white designs. It's not showy, or flash, it's subtle and refined. You simply cannot tell how great these products are until you've physically touched them.
We also offer a range of luxurious cotton bath robes, hand and bath towels as well as bath sheets, duvets, pillows as well as mattress protection, pillow protection and selected bedding clearance offers for those looking for a bargain.