It's hard to believe that Autumn is here already. Colder temperatures and shorter days mean we all need to prepare for the 'cosy' season as we start to retreat into our homes.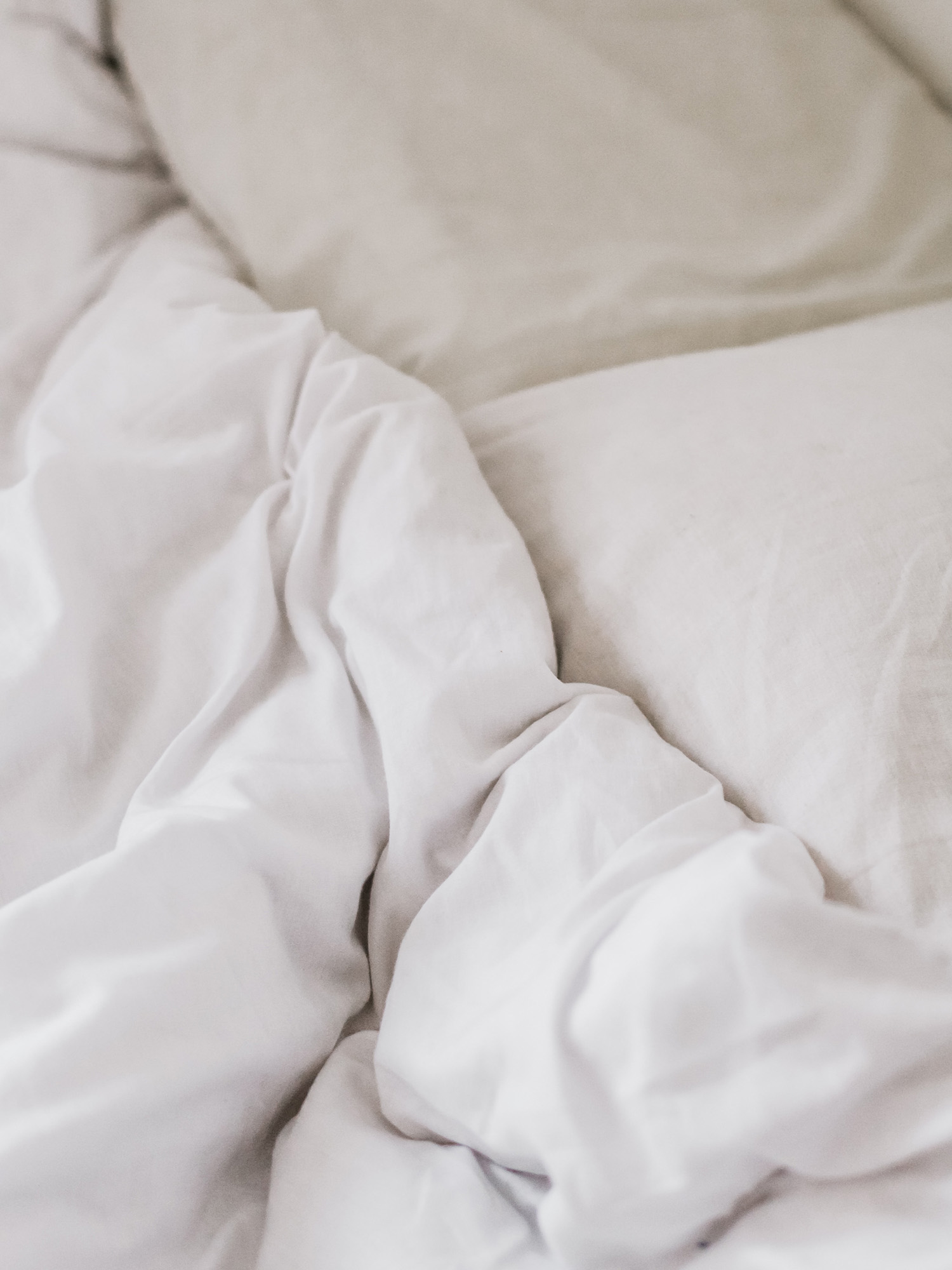 Use this transition period to get rid of some clutter. Go through your cupboards and donate or sell unwanted items. If your wardrobes are bursting with your summer clothes, store these in bags or suitcases until next Spring. Be brutal though – only store those items that you will reuse next season! Invest in storage boxes for those items cluttering your dressing table surface or the top of your wardrobe. 
Chilly weather means you need to change up your lightweight summer duvet to a warmer tog. Anything from a 10.5 to a 13.5 tog works well. Make sure that your heavier duvet has been cleaned and aired before you change over. You want everything to smell and look fresh.
To make your bedroom feel warm and snug it's worth adding some extra layers to your bed. A throw or blanket at the foot of your bed adds texture and cosiness. Add a little volume with cushions to make your bed more inviting and pick warm, contrasting colours such as sage green or terracotta to create an autumnal feel to your room. If you're feeling brave – you could look at introducing the jewel tones of deep purples, emerald greens and teals to create a richer, colourful theme and a touch of glamour.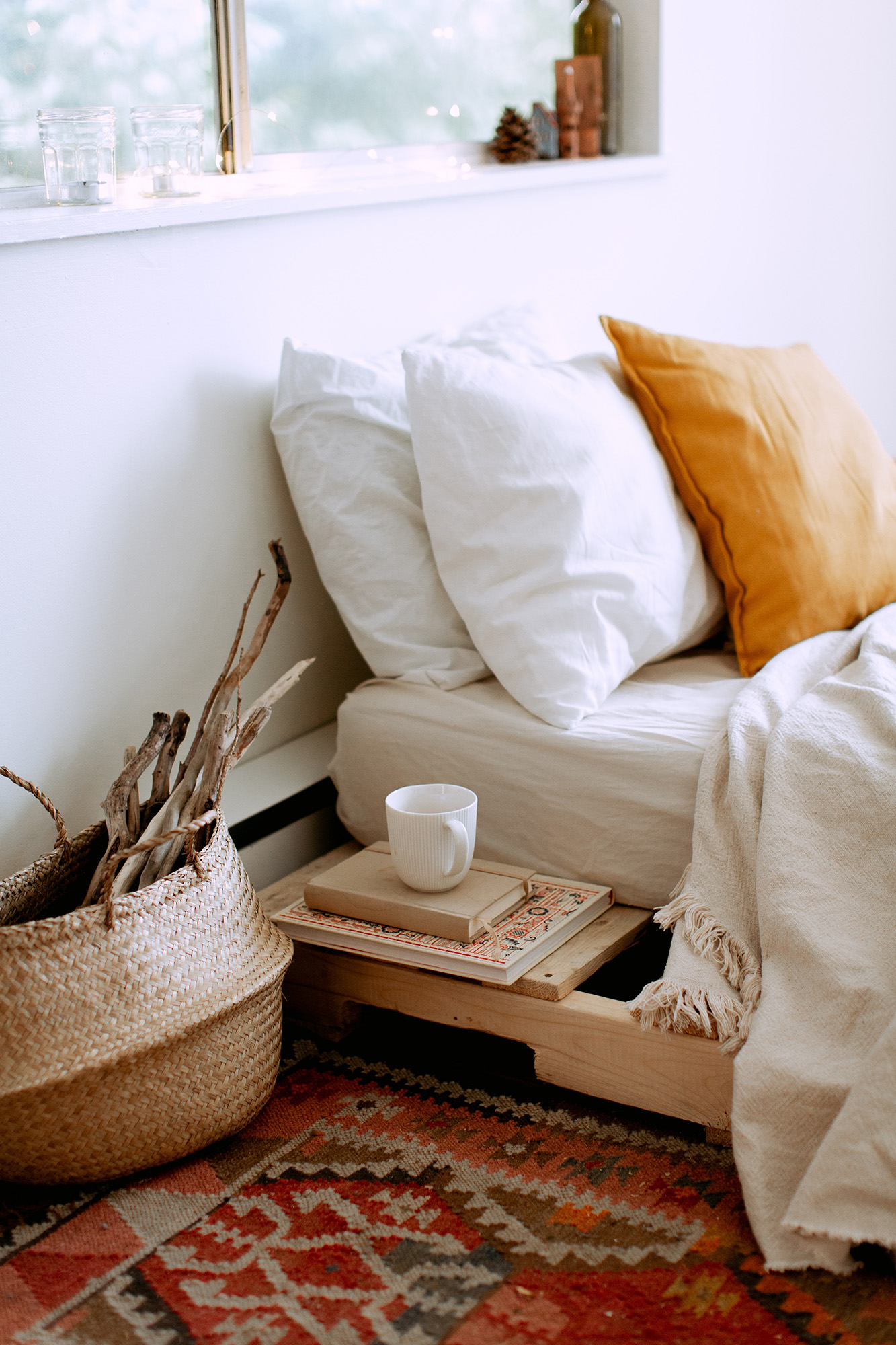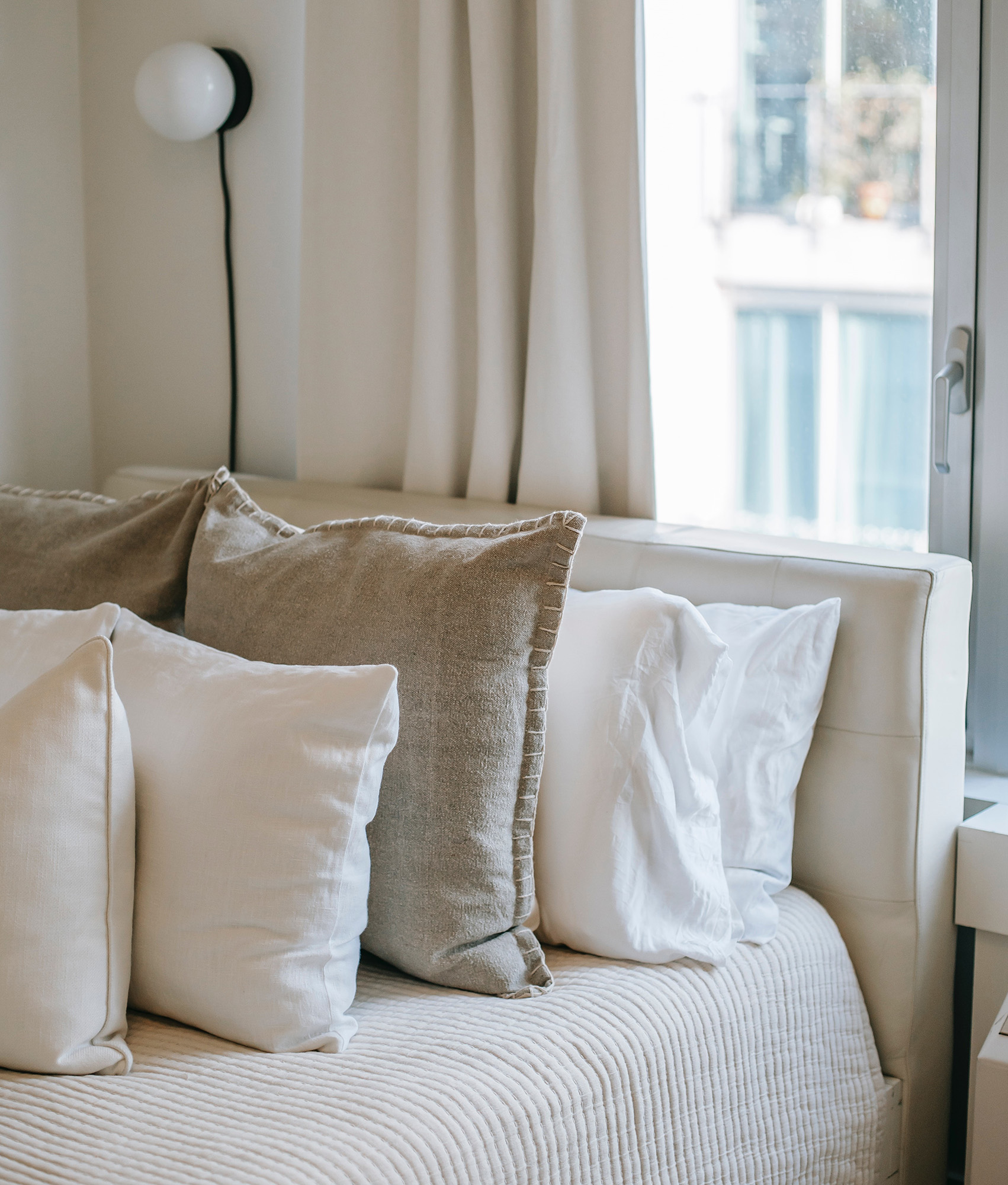 If your bedroom has a hard floor covering, it's worth adding a beautiful rug. It will keep your feet warm and add another layer of texture and colour. Faux fur or a plush texture would be ideal choices.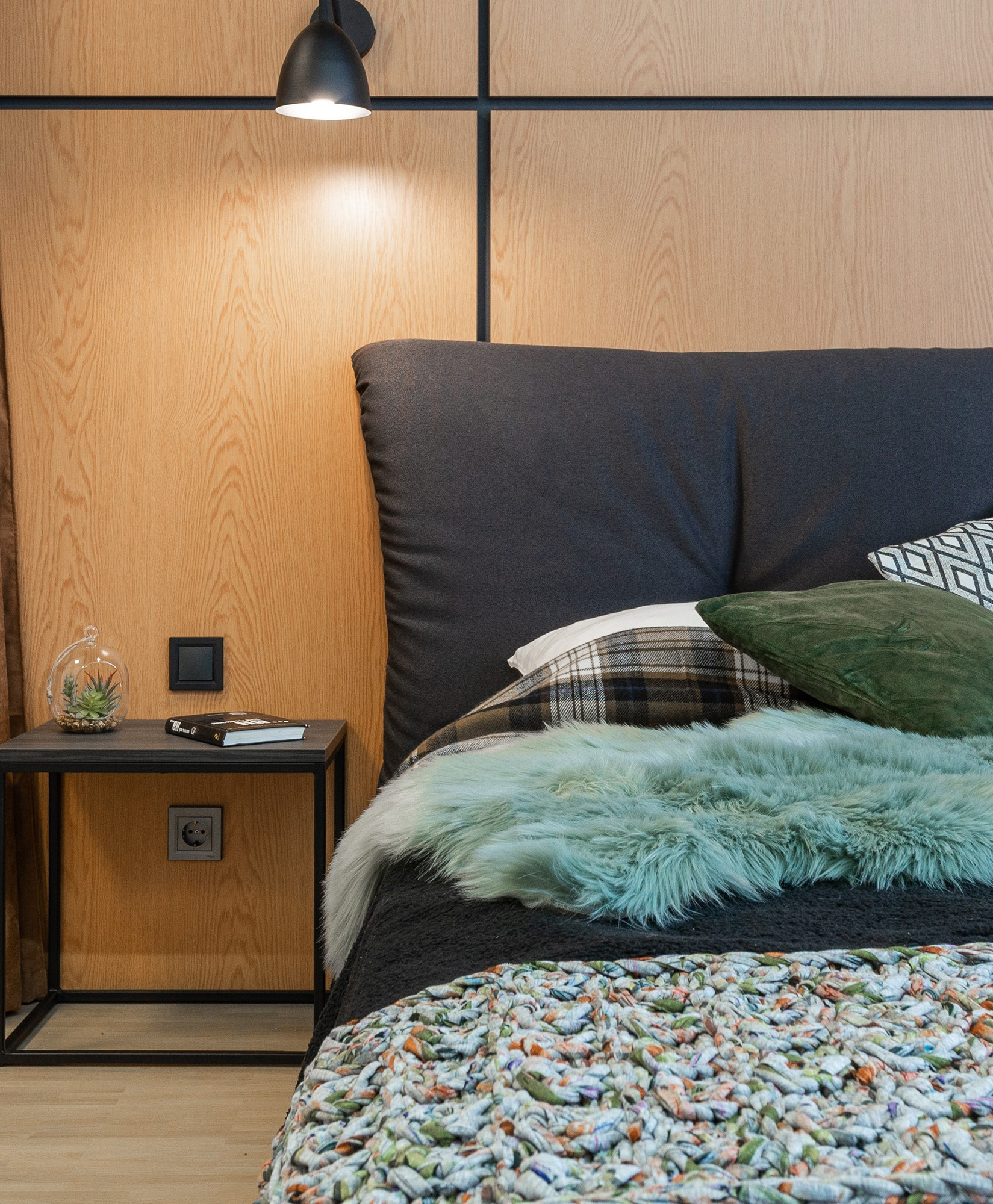 Review your bedroom lighting. Look at lower voltage bulbs or invest in bedside lamps for a softer ambience in the room and to create a cosier glow.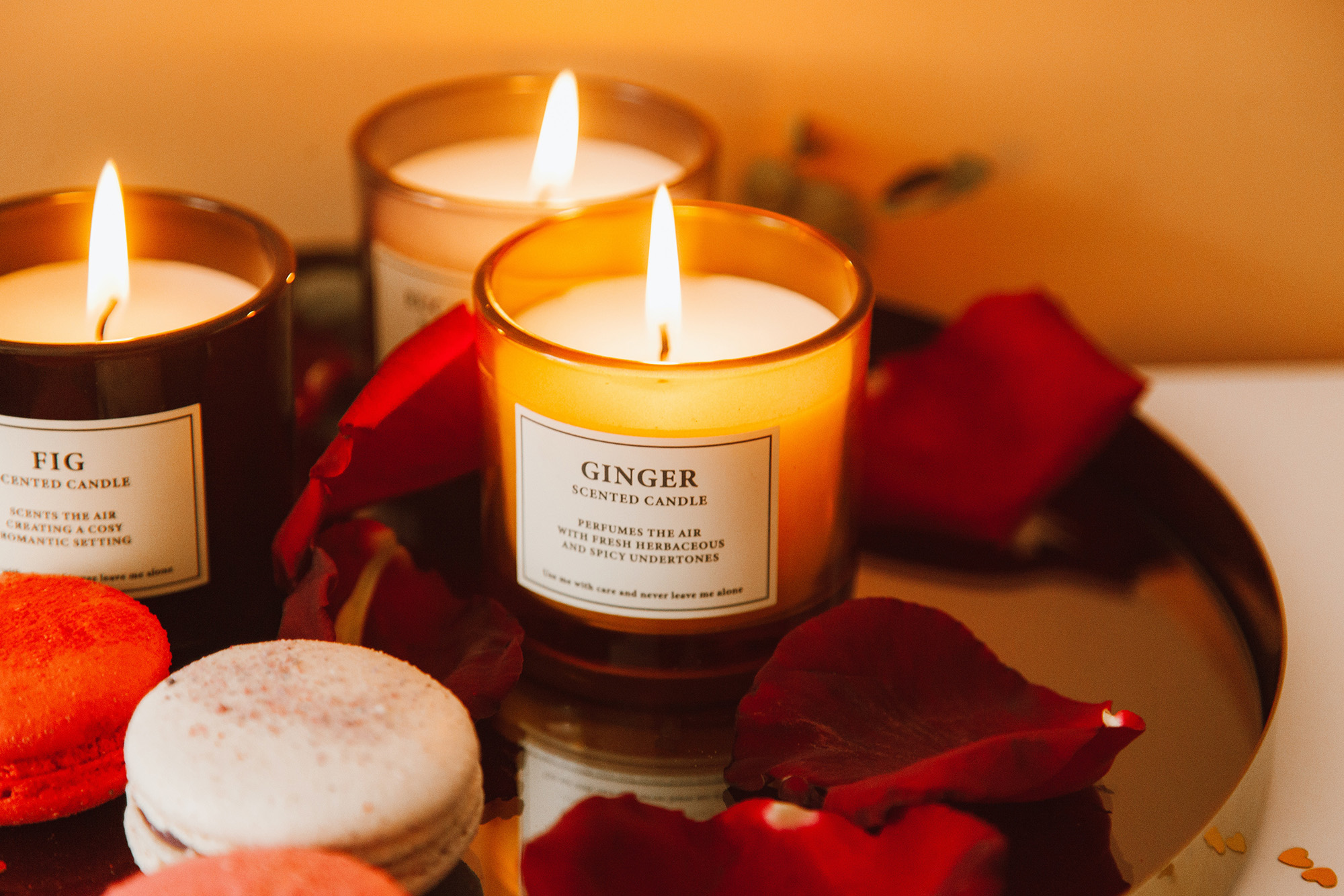 Nothing shouts Autumn more than beautiful, scented candles. Pick a fragrance that evokes special memories or that simply help you to relax. Turn off the lights and transform your bedroom into a personal retreat.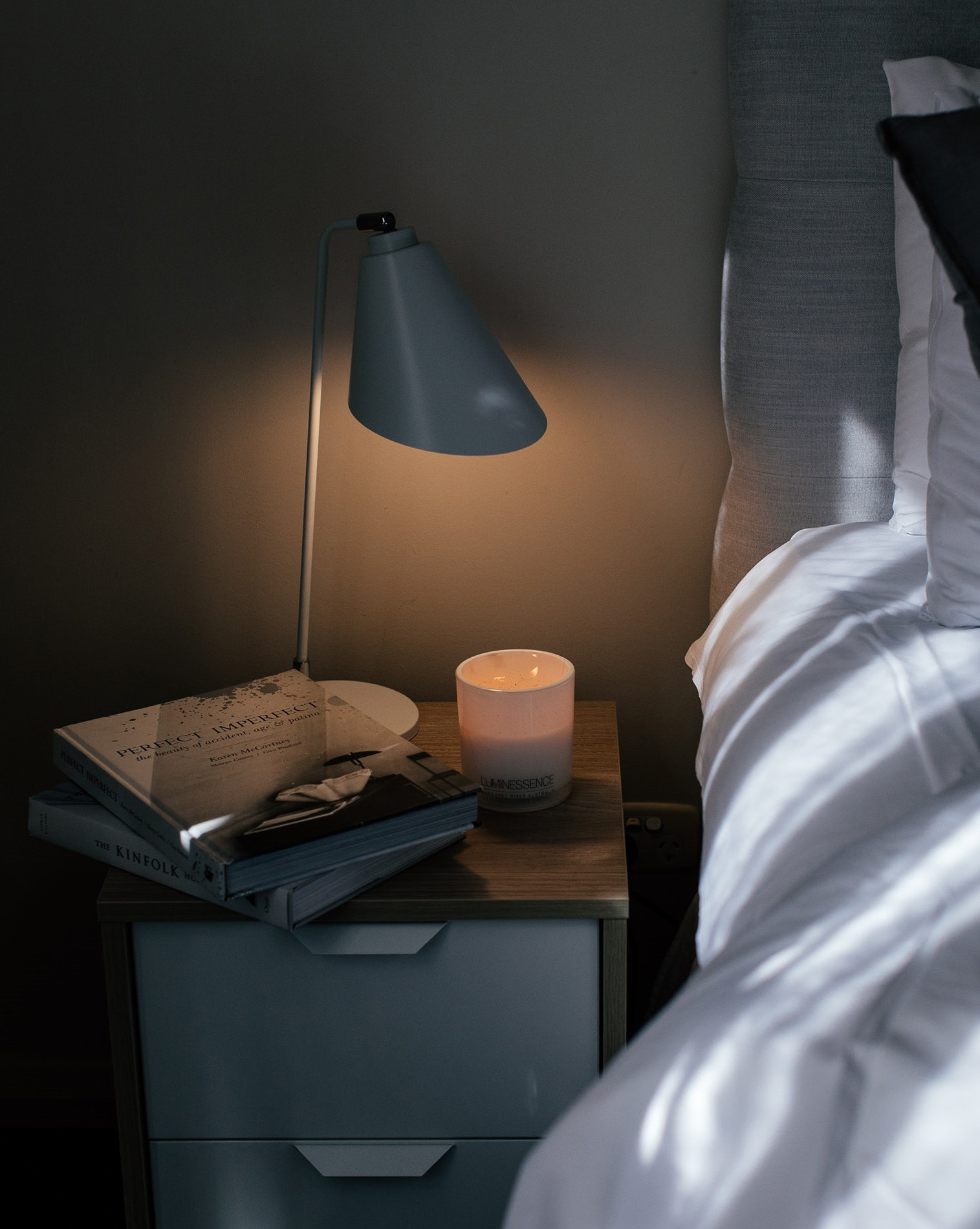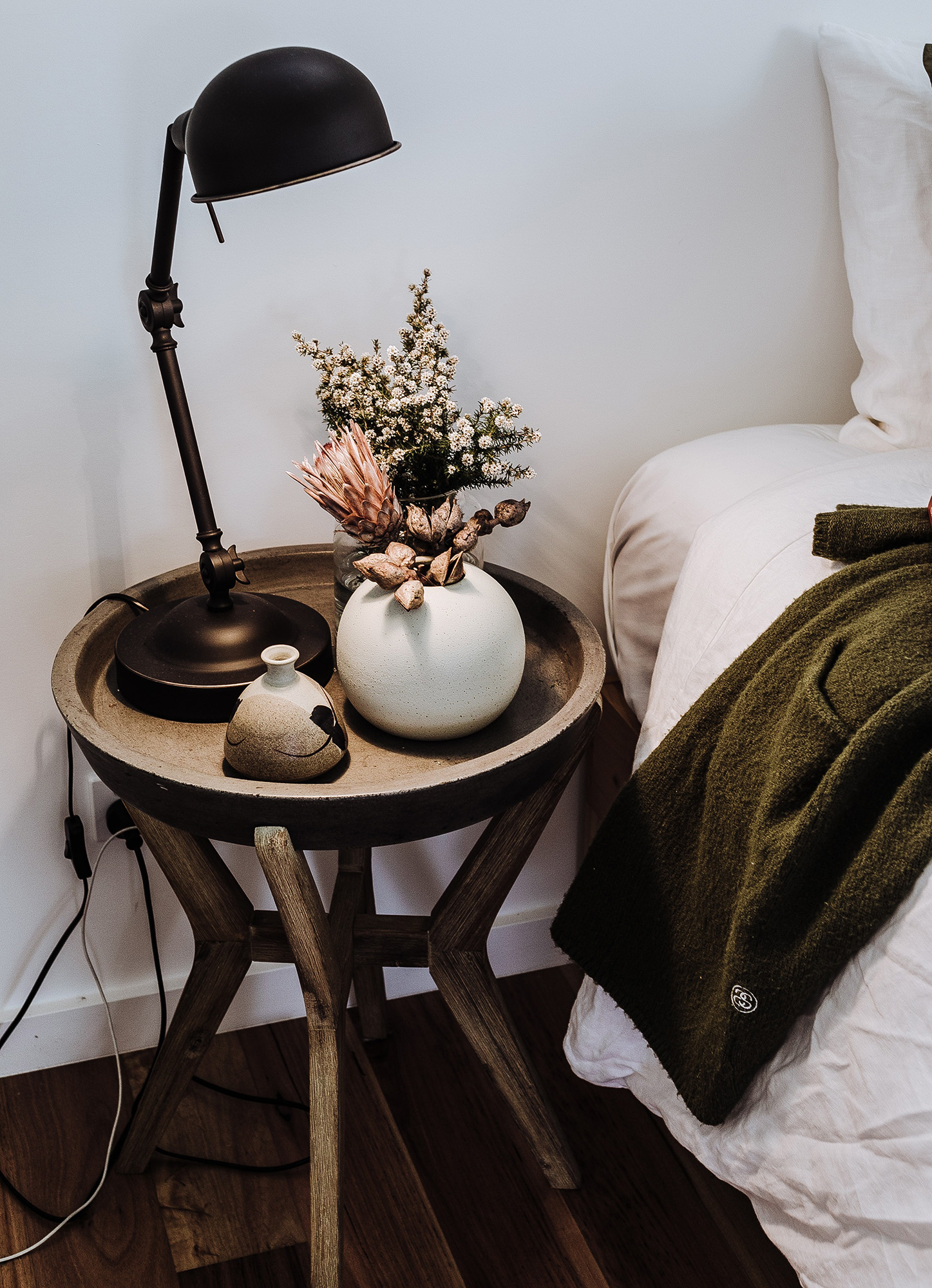 Think about autumnal accessories – dried flowers and pampas grass are very popular and perfect for this season.
It's easy to transform your summer bedroom into the perfect Autumn retreat with a few simple steps. All you need to do now is plan your 'duvet day'!