2020 has seen some major shifts in trends, partly driven by the continuing development of technology but more importantly driven by changes in human behavioural patterns as the world deals with a global pandemic.
As increasing numbers work remotely, our homes have become sanctuaries – a place where you can relax, entertain and work. And as we spend more time in our homes we are paying more attention to colour and how this makes us feel. We are also assessing the things we have in each room – their use and what they represent. People are designing their homes to reflect their personalities and creating spaces that tell their story. Their choices are reflecting what truly makes them happy rather than what they see in magazines or on social media.
As we immerse ourselves in our living space, a number of trends have taken shape:
Sustainable Home Interiors
Fast fashion is a hot topic. The world is becoming more conscious and knowledgeable about the impact that their purchasing decisions have on our environment.
People are starting to think more about where their cupboards full of clothes actually come from and what they are made of. And the same goes for the products we furnish our homes with. We are buying fewer, yet higher quality products that will last longer. We are choosing furnishings made from natural materials.
Linen, particularly, will be big but in beautiful jewel tones, with finished edges that feel more polished than the raw edge boho take we've seen in the past.
Consumers are favouring handmade versus mass produced accessories and are seeking out companies and artists whose products have a story and a point of view rather than mass-made items.
Wellbeing & Biophilic Design
Biophilia means 'love of nature' and this, combined with our focus on wellbeing, is forming a strong design focus in 2020.
We'll continue to see people look for ways to connect with nature in their homes through houseplants and natural materials like cane, raffia, grass cloths and raw/rustic woods.
Soothing, organic colours, paints which emit less vapor and architecture designed for wellness are just some examples of the trend.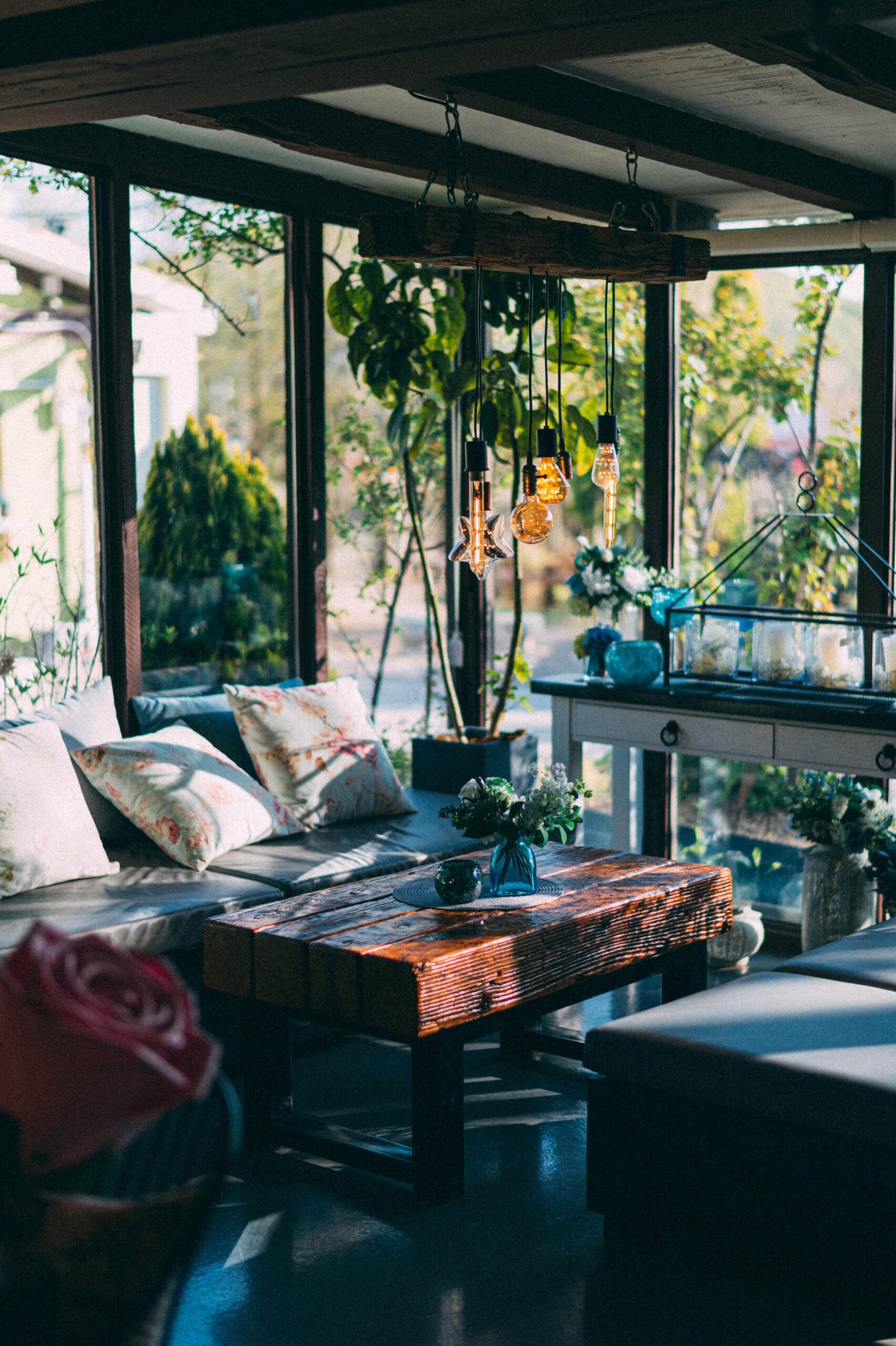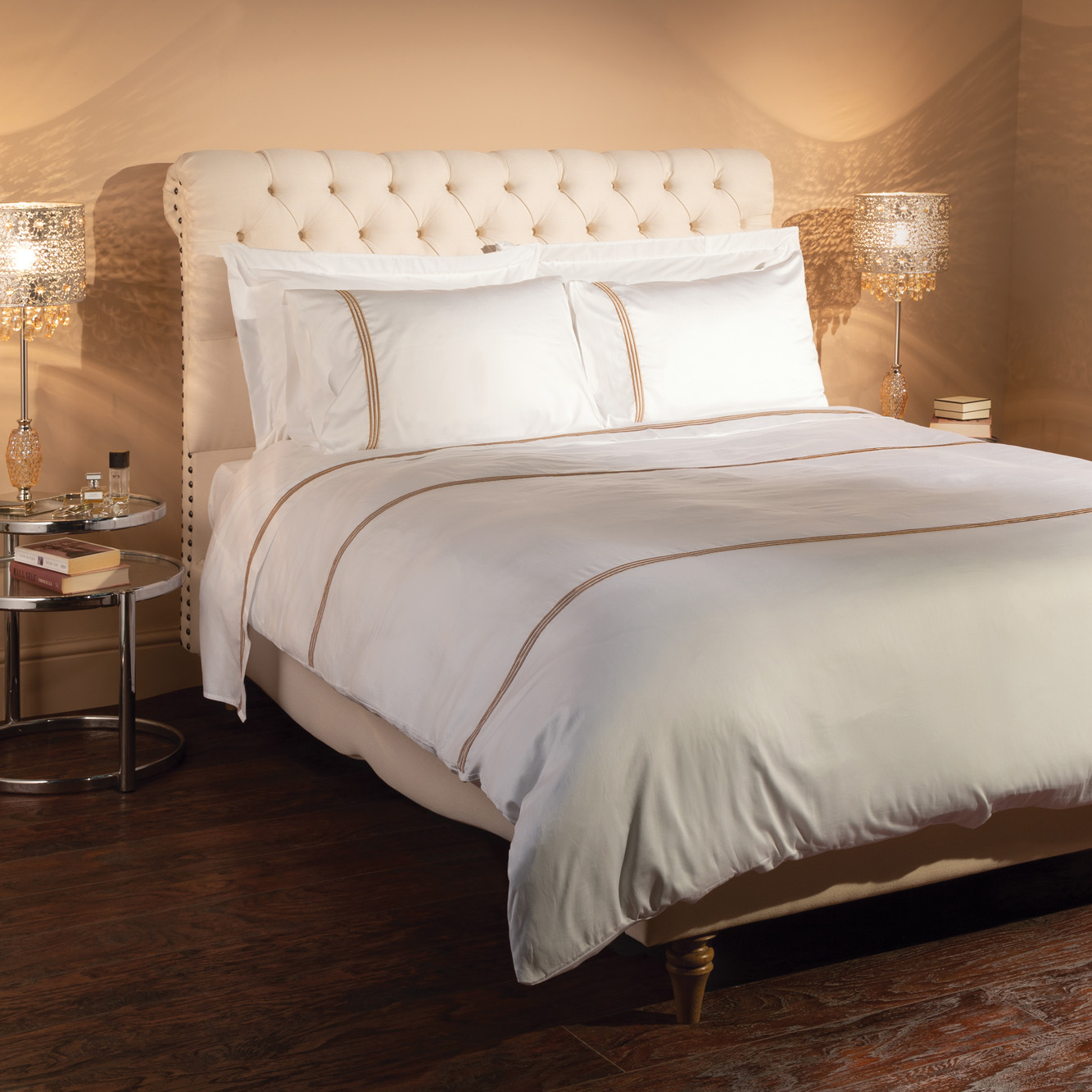 Just a teeny hint of glamour can upgrade a lovely home to a luxe home and in 2020 we are witnessing a nostalgic nod to the roaring 1920s.
Art Deco cool has reignited our passion for all things Gatsby this autumn/winter and continues to inject an elegant opulence well into the next season.
The cool architectural curves of the Art Deco era are reflected in this design style. Angular patterns, stepped designs and bold curves all highlight this look.
Traditional Prints in Modern Spaces
Pattern is definitely back! Classic prints have made a comeback. A fresh take on British farmhouse without being stuffy or dusty. Pulling from classic prints and materials while adding whimsy.
This trend is all about mixing patterns and antiques with new decor as well as paying homage to the countryside with botanicals and muted primary tones.
Think antique lace pillowcases and scallop edged bedspreads with traditional chintz prints coupled with modern furniture and you've got the look.
This style is probably the fullest of diverse options.
In fact, ethnic elements are infinite and style conscious consumers can easily incorporate these into rooms, adding an element of fun.
Animal prints can still be found in fashion and in the home, from printed and woven bedlinen to subtle accents in the form of small accessories; then, if you love it you can go further with rugs and curtains.
Texture, Texture, Texture
We are seeing texture increasingly used to add interest to rooms with different layers of textures in the same, or very similar colours.
In a lounge or bedroom, cushions and blankets are often used but additional textures can also be added with plants and well curated accessories.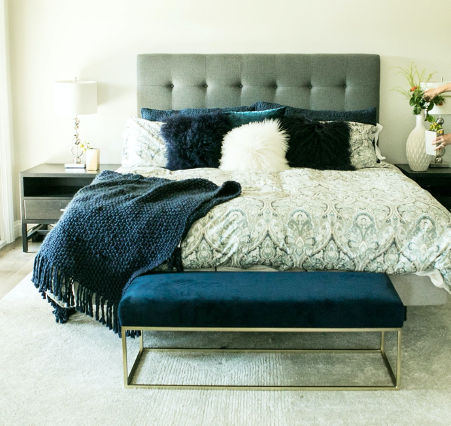 Warmer colours, like oranges, yellows, and even rusty reds are rising up between the grey, plus common house plants, terrazzo, leopard print, fringing – it is all getting a bit '70s.
This retro look is starting to feel a bit cooler and dare we say starting to replace Mid-century modern and maybe even Boho style interiors?
The Rise of Curves and Arches
It seems that designers and architects are introducing curves to add a feminine touch and create softness in spaces otherwise filled with hard surfaces.
Architectural elements of the home will embrace rounded edges through circular windows, arches and curved walls as advances to technology allow architects to challenge structural boundaries.
We will see curves appear more in the home with scalloped edges on bedding, accessories and kitchen tiles as well as curved furniture and kitchen units.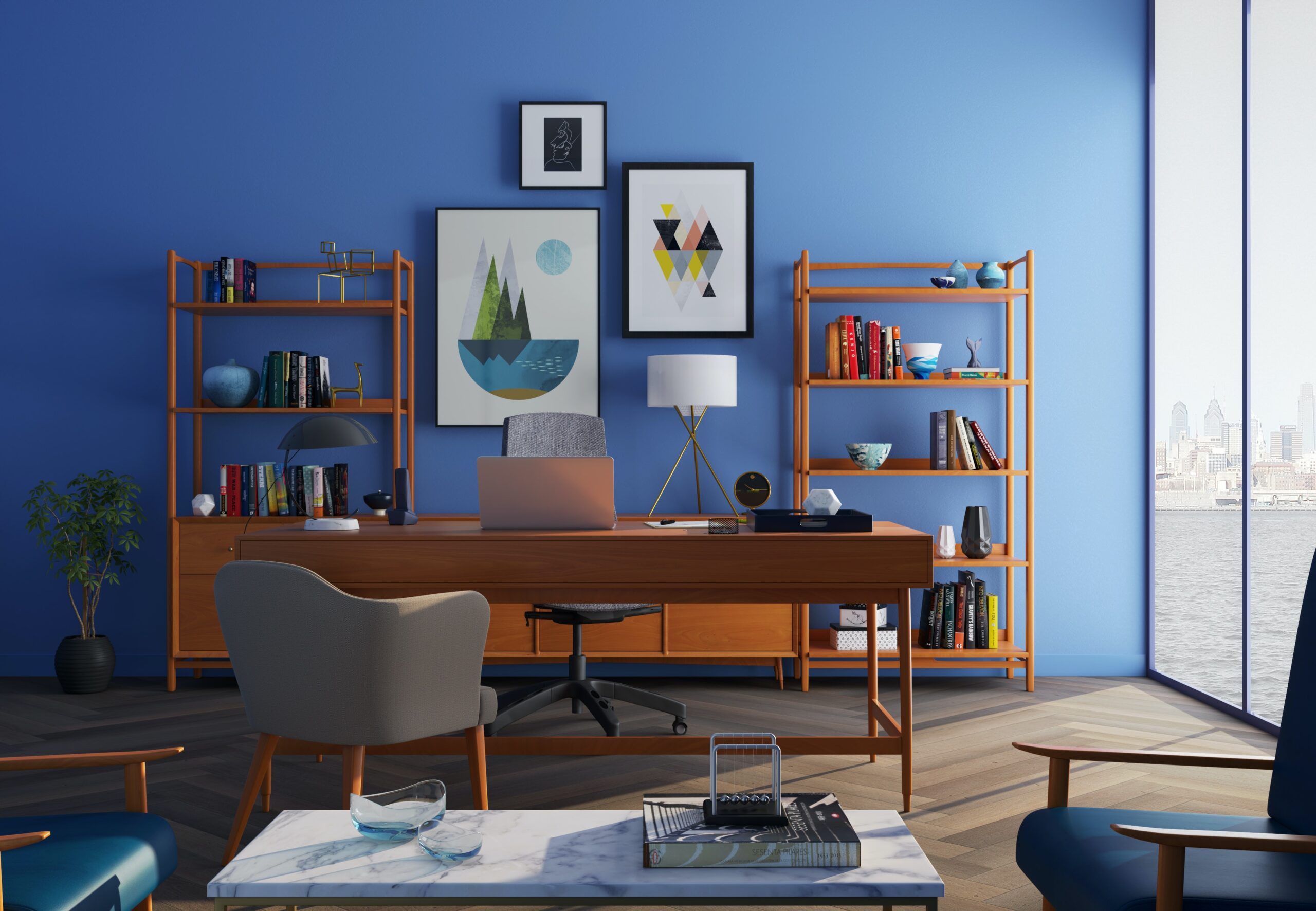 It looks like our love for grey has been pushed out by blue! Classic Blue is Pantone Colour of the Year 2020.
It's clean and elegant but also really uplifting and it's an easy colour to incorporate into most parts of your home.
Blue is both bold and subtle, contemporary and traditional, moody and light. It has a versatility that grey could never give us – hence why it is undoubtedly becoming one of the most popular decorating colours this year.
It is bold enough to make you feel like you are being a bit brave, but classic enough so that you don't have to step too far out of your greige comfort zone.
Pink is most definitely back! Blush-toned, muted pinks are the way to go. Keep finishes matt – anything shiny and pink and it will start to look like a child's bedroom.
Pinks should be soft and warm, without being overpowering and work well with creams, and greys, as well as bold and bright colours.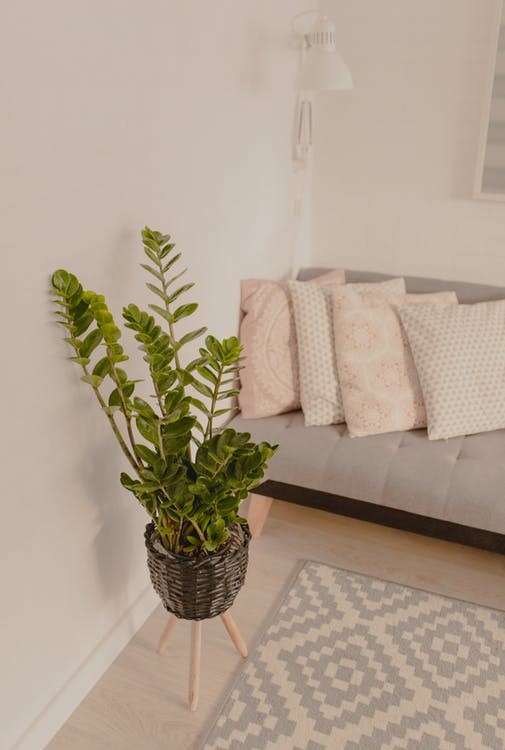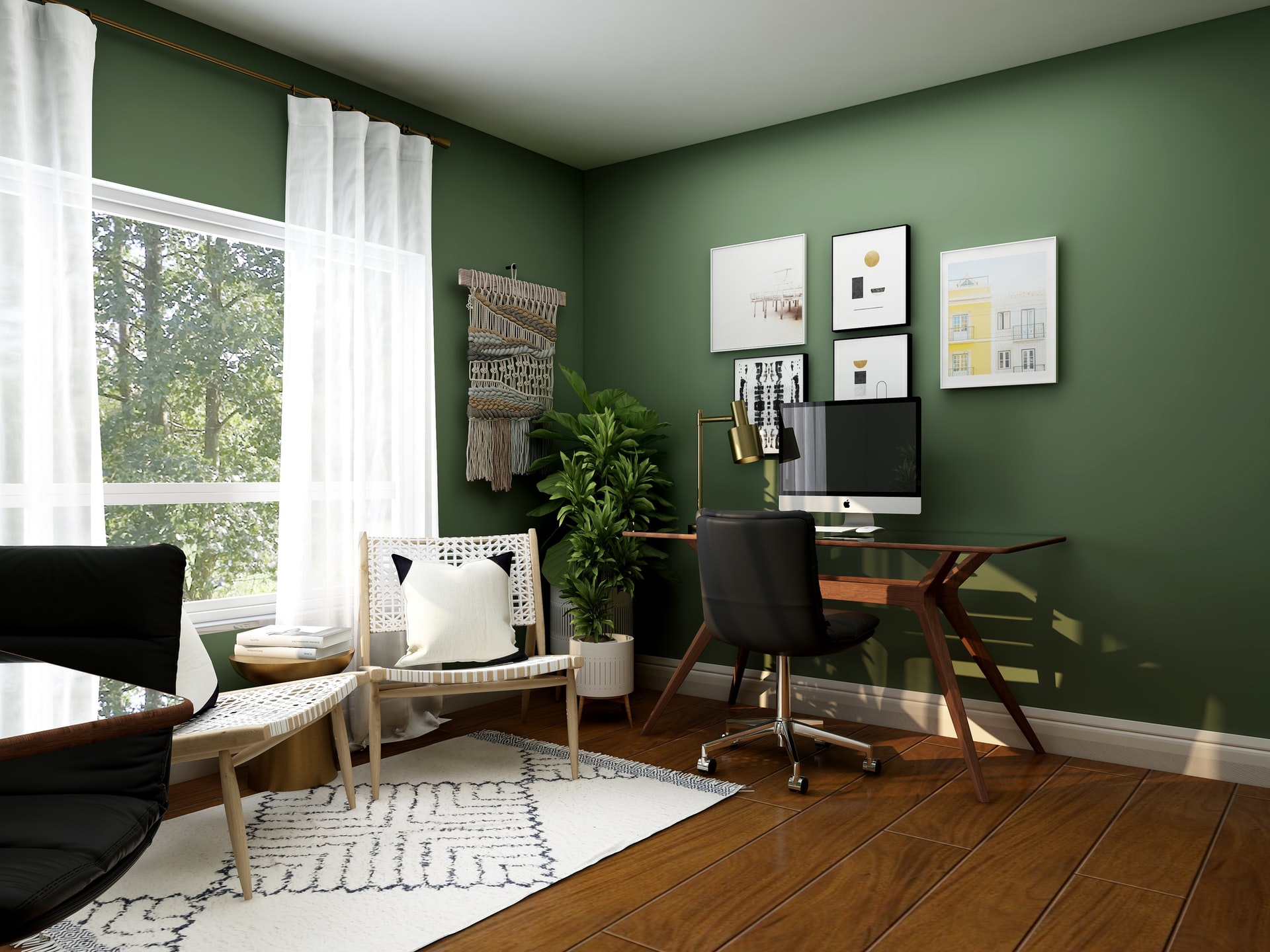 Going green is official for 2020. In more ways than one.
Eco-chic, sustainable homeware is a key trend, but green hues are game-changing too. From rich emerald to spirit-lifting leaf and cool, neo-mint, green is the talk of the interiors world. And this all-embracing colour palette is set to sweep every area of our homes.
In fact, online interiors hub, houzz.co.uk, has seen a 50% rise in searches for 'green kitchens' since 2018, while 'green bedrooms' and 'green bathrooms' are making their way on to the popular hit list.
Neutrals are being replaced by warm colours, saturated hues and jewel tones. Tiles, cabinetry, and walls all serve as opportunities for more colour.
Warmer cinnamon tones represent a move away from the colder neutral shades. They work well when paired with darker hues of browns, blacks, and oranges, providing a perfect base to add an ethnic feel to the room or even creating a more 70's vibe.