We've put together a few springtime bedding ideas to breath freshness and new life into your bedroom:
Take a look outside and the early stirrings of spring are well on the way. It's the most anticipated season of all. After the long nights of winter, the brighter days with the promise of spring flowers are very welcome indeed.
Springtime is not merely an outdoor phenomenon; you can bring the charm of the season right into your house by simply throwing open the windows!
1. A simple change of colour can have a dramatic effect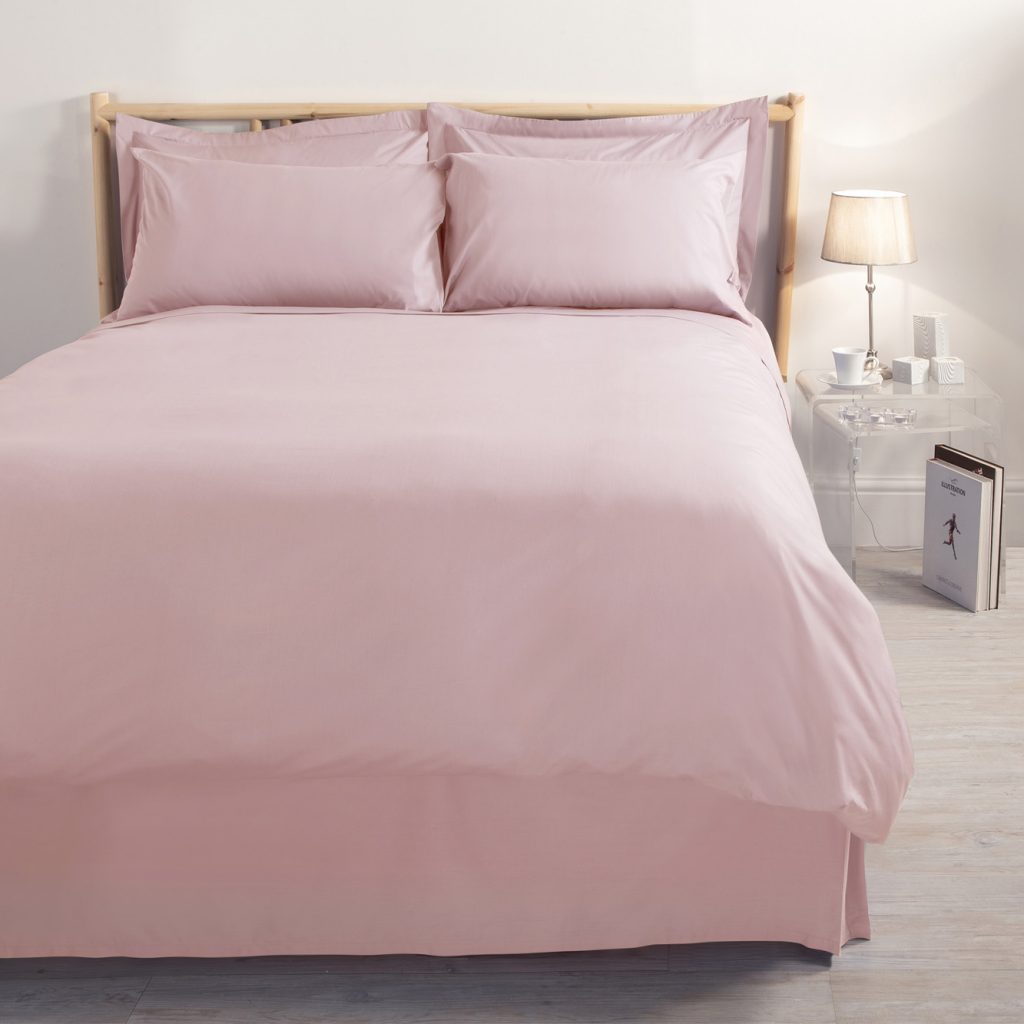 Wave a final goodbye to winter by introducing a new colours into your home. At this time of year, the countryside is on the edge of bursting into flower with all the pinks, yellows, and greens of fresh spring flowers.
These colours can have a dramatic effect on your mood and wellbeing. Spring shades can be happy and joyful but with a subtlety that disappears as the seasons change to summer.
Why not introduce the colour of Japanese cherry blossom into your bedroom with some of our Valencia pale pink bedding set? This season mix it with subtle pale grey accessories to be on trend.
2. Find a balance between colour and calm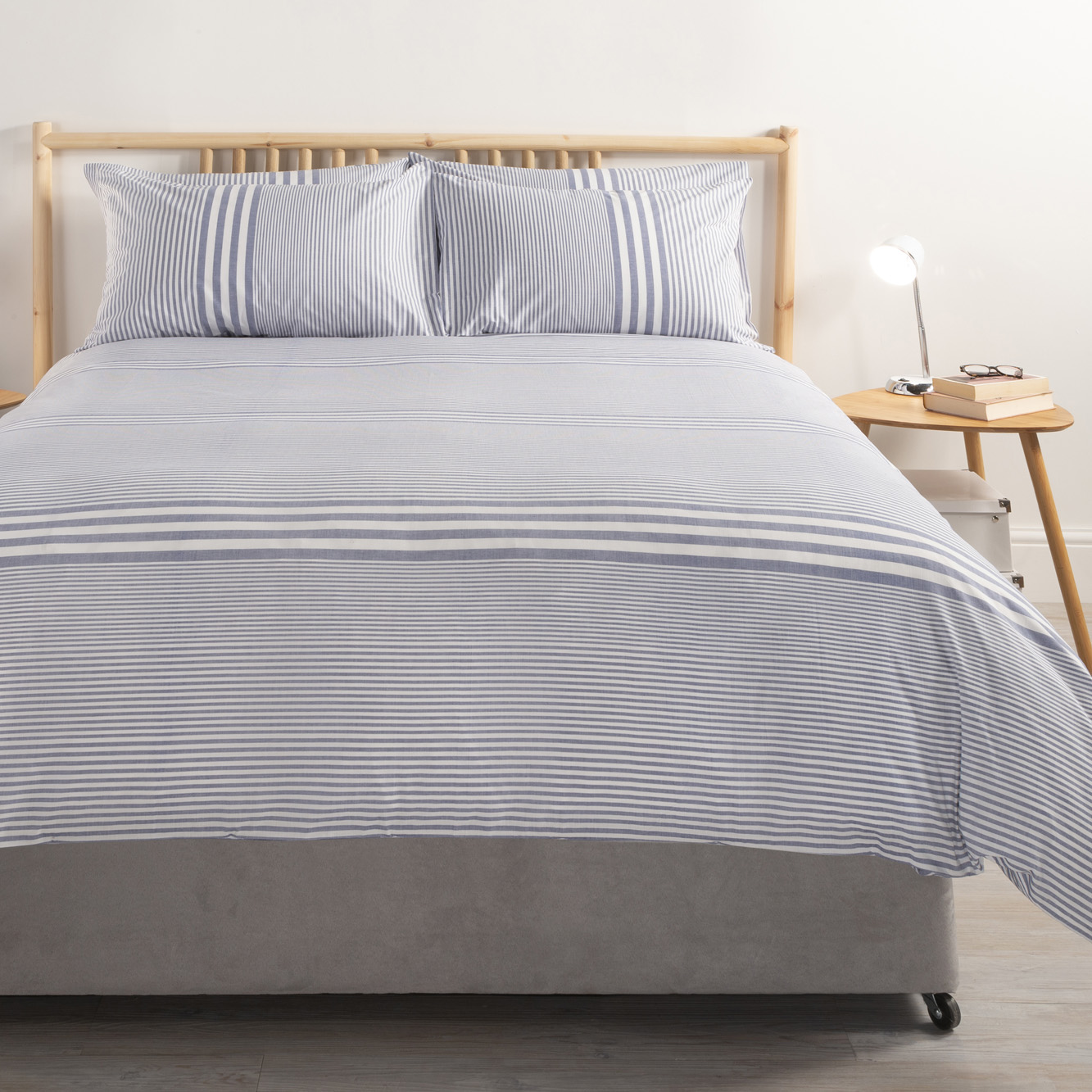 The key to a good night's sleep is relaxation. That's why you should try to make your bedroom a little island of calm. Whatever's going on in your house, your bedroom should be a sanctuary, a place to rest and revive. Keep it free of clutter, free of noise and keep it clean and simple.
Your bedroom should be harmonious and soothing all year round, and Springtime is the perfect season to capitalise on that.
The simple nautical stripes featured on our Cannes duvet cover set can help you unwind and get a good night's sleep.
You don't need to spend a fortune on redecorating and furniture for the new season. A simple addition of fresh bedlinen can bring all the brightness and beauty of a crisp March morning into your home.
3. Get Creative with New Patterns and Textures
It's not only new colours that can ring the changes for the new season but pattern and textures as well. Springtime is all about new growth in the natural world, so why not try introducing natural shapes and forms into your bedroom with our springtime bedding ideas. Again, you can look to the garden to find inspiration because Springtime is when you can really begin to pattern and colour immerge around us.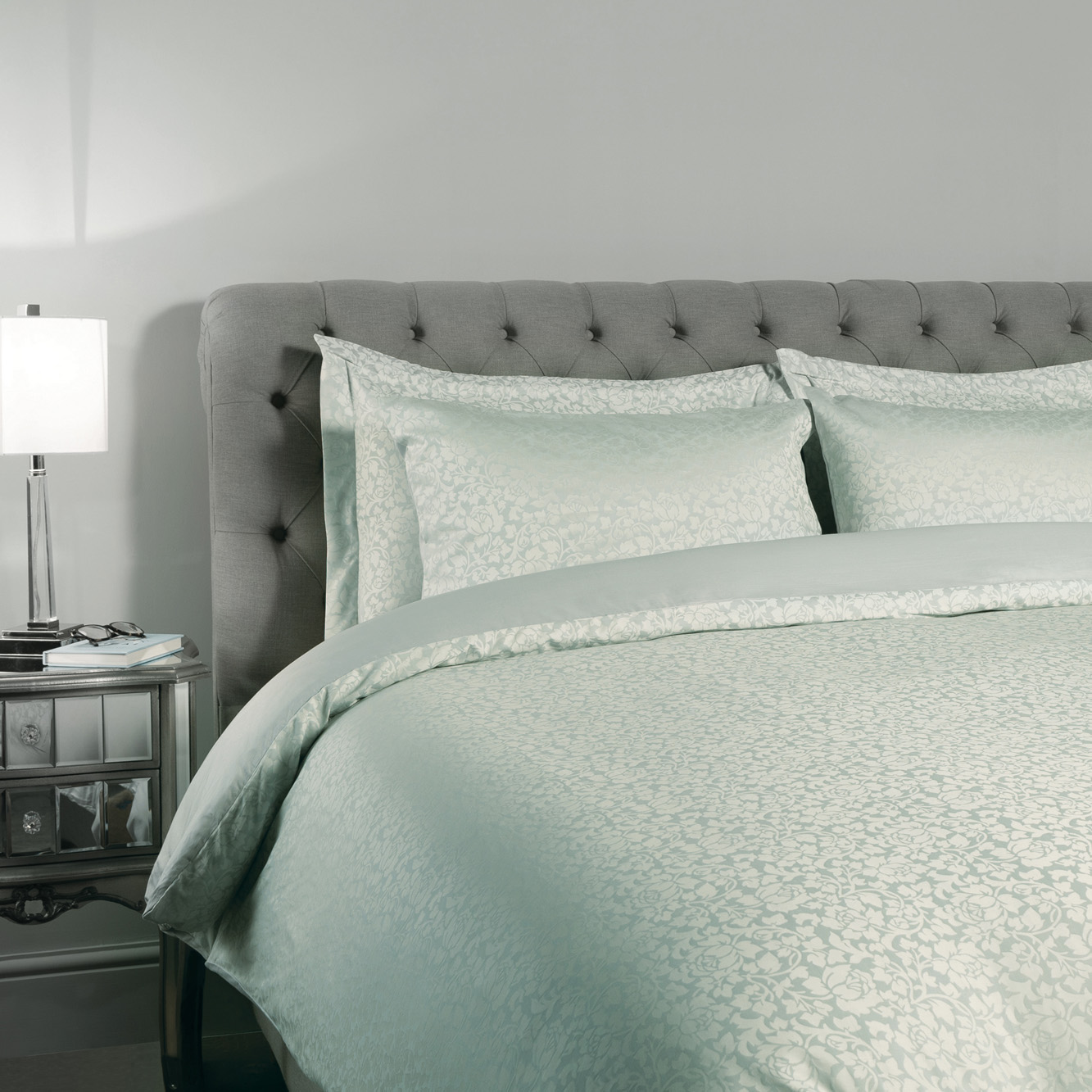 The Mediterranean Linens Antibes duvet cover set is one way you can echo the new life stirring outside. A beautifully woven subtle floral in soft duck egg blue is a timeless classic in any bedroom.